THIS IS NOT A PROTOTYPE
Take a closer look at the all-new Honda Jazz and Honda Jazz Crosstar. The all-new, all-electric Honda e is a dream made real with its unique combination of dynamic performance, refined comfort and cutting-edge technology.
MAKE AN ENQUIRY
FUTURISTIC TECHNOLOGY
The Honda e has many innovative features, like our Honda Parking Pilot and Side-Camera Mirror System, to assist you as you drive around the city.
POWER AND PERFORMANCE
Rear wheels are driven by a powerful electric motor for better steering feel. The Honda e accelerates and decelerates, with regenerative braking, and is all controlled by the Single Pedal Control.
THE ELECTRIC EXPERIENCE
The Honda e – our first purpose-built, all-electric car – blends stability and handling with fast charging along with a unique water-cooled battery system to optimise range, in high and low temperatures.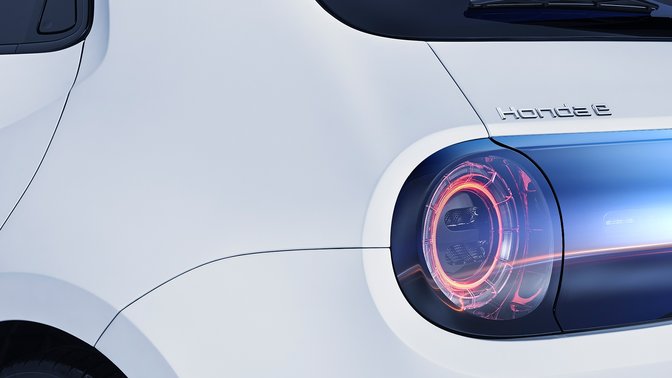 A MINIMALISTIC DESIGN
Up-to-the-minute technological innovation is all wrapped in a simple, flowing design. The Honda e is a premium example of how removing unnecessary elements will focus your attention on what is most essential.
CHOOSE YOUR DRIVE
Take it way up to the max, or tone it down.
The Honda e has two drive modes. Normal, for a quiet refined drive around town and Sport, for increased responsiveness, which also adjusts the suspension for better handling when you're zipping around corners.
BE SAFE IN THE CITY
The Honda e comes with Honda Sensing along with a few extra features.
Lead Car Departure Notification System Alerts you when driver in front has moved ahead from standstill. The Honda e will let you know that way ahead is clear.
Collision Mitigation Throttle Control Preventing a sudden acceleration following cars in traffic, the Honda e will know if the car in front has suddenly stopped. For example, at a roundabout where the driver in front may change their mind and apply the brake.
Low Speed Brake Function If you're close to an object that you may not have noticed, the Honda e will apply emergency braking while driving at low speed.